Whilst in Franz Josef, queueing to pay for the hike, we got onto the old addage of sharing passport photos. I usually win the most horrific photo competition, and it generally raises a laugh, not least because aged 17 I actually look 45. For those of you lucky enough to know me when I had "
that
" haircut, you know what I'm talking about, and for those of you left to see it, you'd better buy me a drink first.
Anyway, I digress - this time, I did not steal the show with my photo, because Dermots Driving License makes him look like the headliner in a magic show. The nickname
Dermot Lavelle: Illusionist
was born (say it in an irish accent for the full effect)
Its actually surprising how often the word Illusion or magic comes into general conversation, but with this nickname in place we didn't miss a single mention, and it caused hours of endless laughter!
We set off from Franz, and headed via the small town of Fox to see
Lake Mathe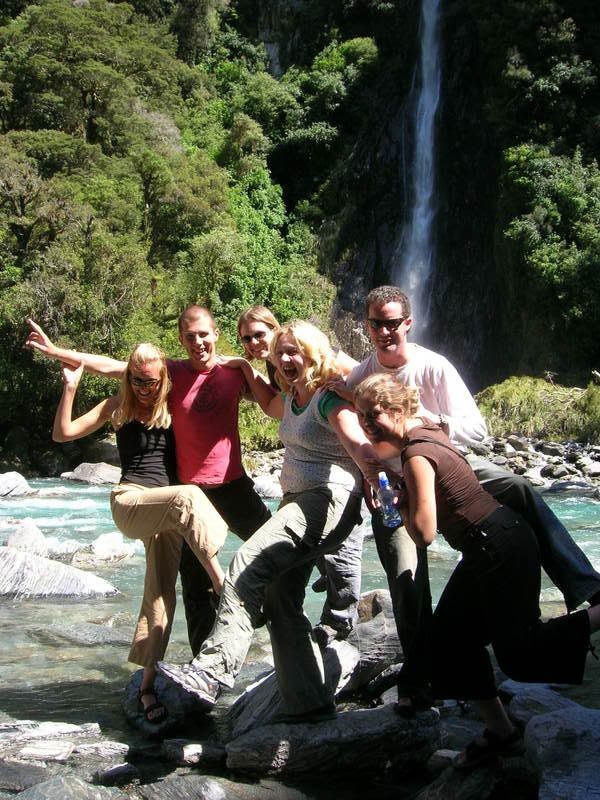 son
and the famous mirror lake. Whilst I got a brief glimpse of Mount Cook, it was soon shrouded in cloud and with the addition of a bit of wind, we had nothing more than a small lake, with a few sleepy ducks. Very unimpressive to the picture postcard image in the shop, and all the guide books! Oh well!
We travelled through the
Haast Past
and stopped at
Roaring Billy Falls,
a fast flowing river, with waterfalls going into it. Ian and Merris were brave and went for a swim in the freezing water - rather them than me. We also stopped at
Thunder Creek Falls
- and now an official bunch of posers, decide to stand on one leg for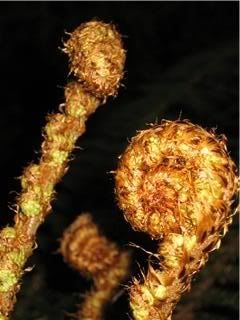 our photo... at least our photos won't be boring!
Finally we arrived in
Makarora
- a tiny place in the middle of nowhere, surrounded by snow capped mountains - absolute bliss! We went for a swim - which in an unheated pool when you can see snow, is a little odd, and then I headed on a 20 minute walk with Dermot which wound through the woods. The fern curls in here were awesome!!!
We all had a few quiet drinks in the bar that night, a bit of impromptu music playing from Robson Green look-alike John, and Ian, and then all headed to bed. Needless to say with this bunch of people in your dorm room, there was a lot of laughing till your sides ache before we finally dropped off to sleep!